Tomorrow is fall count day… This is an important day because it determines how much funding all districts in the state of Michigan will receive to provide academic programs for our students. We would love to see each of our students be present at school tomorrow. Every student counts!
Reminder: The Primary School Walk to School Event is this Friday at River Oaks Park. Students grades 1-3 will meet at 7:15-7:30 and walk to school. Families are welcome to join!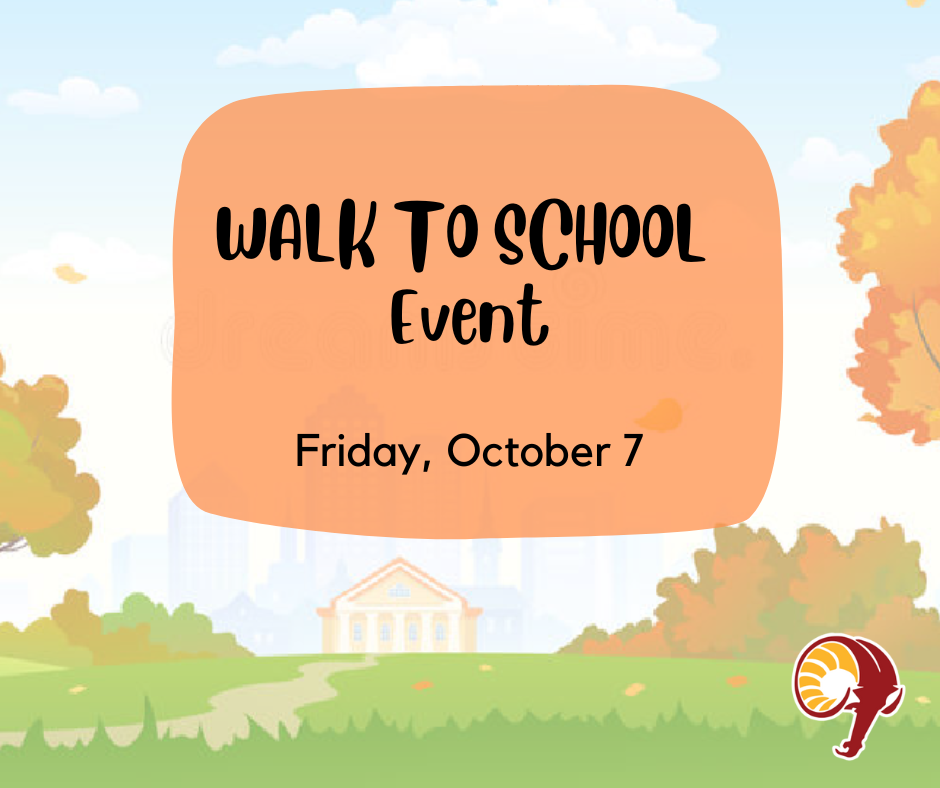 It's a great day to make it a great day!
Attention Soccer Players and Parents: Please be advised that Mr. Woodard sent out a Google Form to all 8th-11th grade students regarding soccer. Anyone interested in playing soccer next fall should fill out the form. This would be a boy's team, but girls can play as well. In addition, there is a second option if we do not have enough for a team. We are exploring the possibility of joining with Comstock High School to create a "Cooperative" team. This would be a boy's only team since they already offer a girl's team in the spring.
Reminder: In the spirit of homecoming and the community, today Gull Lake Distilling Company is donating 10% of all sales to G-A's Class of 2024!!!! Enjoy yummy good in a fun environment while supporting our seniors!
G-A Community, Now that the USDA is no longer offering free lunches to all students, MANY of you have expressed interest in contributing funds for students who have zero or negative balances. If you would like to contribute funds for these students, checks can be sent to the G-ACS Central Office at 1076 N. 37th Street Galesburg, MI 49053. Please address to Attn: Cheryl Cadwell and put "Angel Account" on the subject or memo line of the check. We appreciate your concern and care for the students of G-A! Small towns, BIG hearts! ❤️

Tonight is Youth Football Night!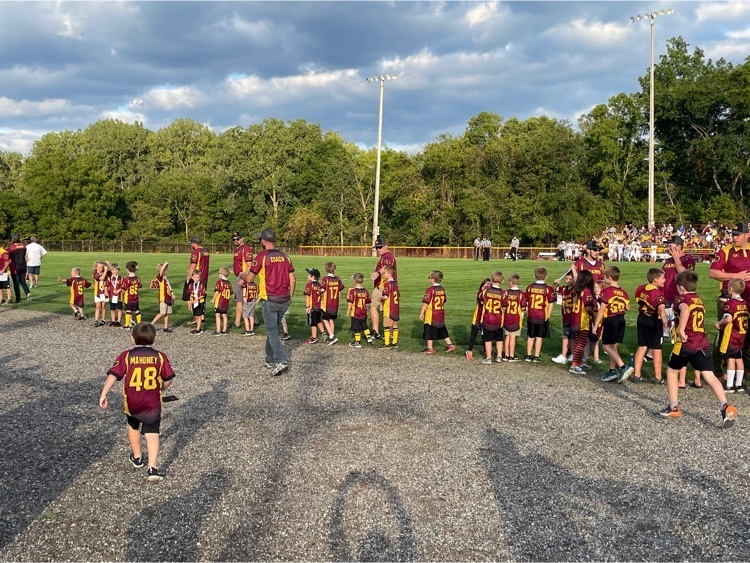 ATTENTION SOCCER PARENTS/STUDENTS Comstock has a MS soccer CLUB team. However they only have 7 boys, and can't play with 7. They have offered to open it up to G-A boys. If you are interested in playing please to contact me ASAP. Here are the details: Practice at Comstock Elementary on 28th Street from 6-7:30 p.m. Games are usually on Monday and Wednesday nights, but can vary. Looking for 6-8 grade boys Need to know by early next week They can play this and AYSO since this is a "club" league made up of some school teams and some club teams. - Mr. Merasco
A message from food services:September 8,2022 G-A Community, On behalf of the Galesburg-Augusta Food Service Department, we would like to update you on some important changes regarding lunch charges. Unfortunately, the Government did not pass legislation that provided free meals to all students for the 22/23 school year. It is important that you go to the mealmagic family portal and fill out the free and reduced lunch application. The portal link is on the district web page under parent links
www.familyportal.cloud
Also, within that portal is the link to deposit money into your child's lunch account. If a family is having difficulties making breakfast and/or lunch payments, please reach out to me to make payment arrangements. We will never deny a meal to a student, however if their account is negative more than $10.00 we will provide them with a peanut butter and jelly sandwich and a milk at no charge. Lunch prices are as follows: Primary and middle school: Breakfast $1.60 - Lunch $2.85 - Milk $.50 High School Breakfast $1.75 - Lunch $2.95 - Milk $.50 Thank you, Cheryl Cadwell Food Service Director 269-484-2106
🚌 TRANSPORTATION ANNOUNCEMENT: There will be NO PURPLE BUS route today (am or pm), due to being short a driver. Please call 269-484-2015 with any questions. Thank you.
Attention families: The Federal program for free school lunches has ended. That means students heading back to school this fall will need to begin paying for their lunches. To apply for the Free and Reduced Lunch program, please visit this site:
https://www.familyportal.cloud/
For more information, please contact Food Services at 269-484-2106
The 2022-2023 First Marking Period Calendar is now available. More to come soon. UPDATE: The High School Open House is on Tuesday, August 23rd Calendar:
https://5il.co/1fyde
Calling or texting 988 offers 24/7 access to trained crisis counselors who can help people experiencing mental health-related distress. That could be: - Thoughts of suicide - Mental health or substance use crisis, or - Any other kind of emotion distress People can call or text 988 or chat at 988lifeline.org for themselves or if they are worried about a loved one who may need crisis support. 988 serves as a universal entry point so that no matter where you live in the United States, you can reach a trained crisis counselor who can help.

Our thoughts and prayers go out to the family and friends of Deven Free. Should your child need counseling services, G-A will make them available. Please email me at:
Wendy.somers@garams.org
.
Mark your calendars. The FIRST DAY OF SCHOOL for the 2022-2023 School Year is Monday, August 29th!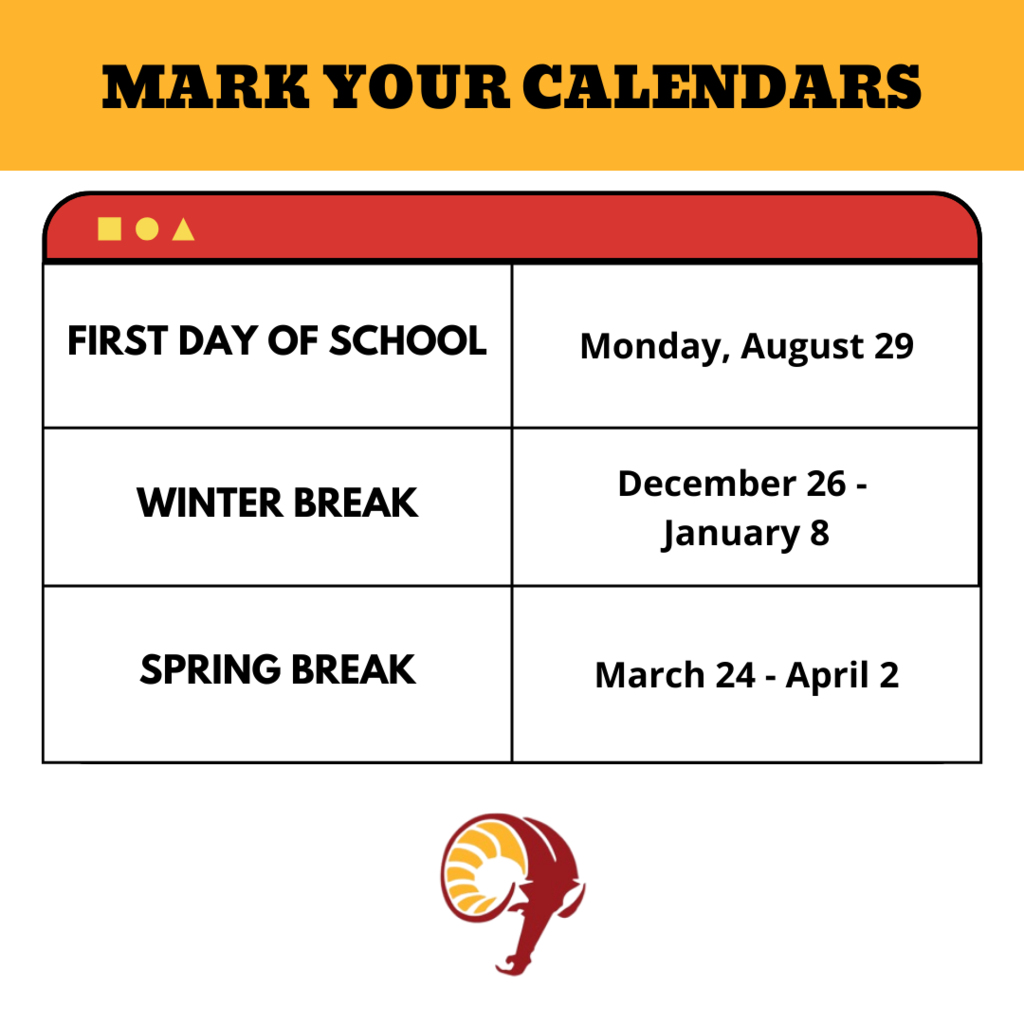 Just a reminder: There is NO DELAYED START tomorrow.
A friendly reminder that TODAY 06/01 is a delayed start day.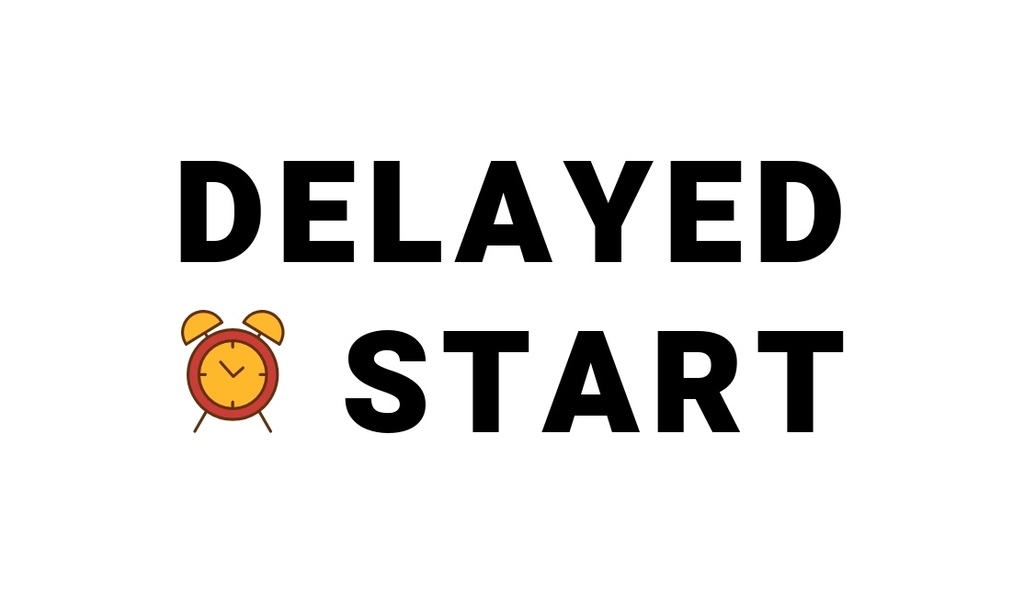 Tickets for today's Baseball District game at Centreville HS must be purchased online. Please go to GoFan.co and type in Galesburg-Augusta in the search box. Also, this will be the same for Saturday's Softball Districts at Parchment HS and the Baseball Districts back at Centreville HS.
Reminder: This Wednesday, June 1, is a delayed start day. School will start 90 minutes later on delayed start days. School will dismiss at the normal time. Delayed Start Times: Primary School: 9:20 AM Middle School: 9:44 AM High School: 9:00 AM Bus riders will be picked up 90 minutes later than their scheduled pick up time.
Reminder: There is no school on Monday, May 30, in observance of Memorial Day