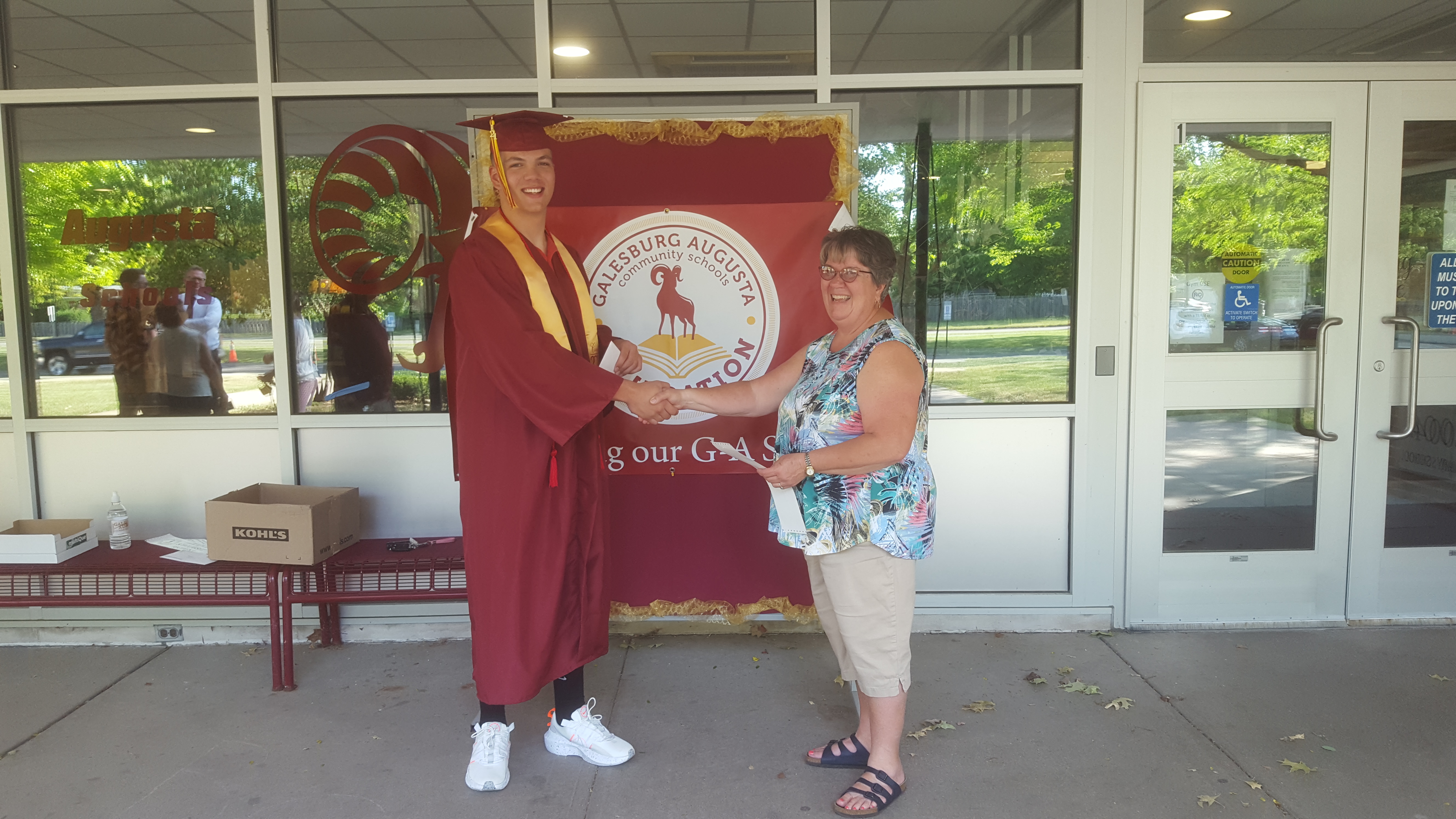 GALESBURG-AUGUSTA COMMUNITY SCHOOLS FOUNDATION
The Mission of the Galesburg-Augusta Community Schools Foundation is to provide financial support to Galesburg-Augusta graduates for their continued education. The Foundation also provides grants to teachers for concepts that enhance education in our district.
What is the Galesburg-Augusta Education Foundation?
The G-A Education Foundation is a non-profit organization established to promote, receive, invest and administer funds or other tangible gifts for students. The Foundation Board has established an endowment fund, the interest on which provides scholarships for continuing education. Grants are also provided to enhance educational programs within the G-A Community School District. The foundation was organized to provide an avenue for individuals and businesses to contribute funds into the educational system in an organized manner that can be of financial benefit to the donor and a benefit to G-A students. We are part of the Kalamazoo Community Foundation which manages our investments in an efficient and professional manner. All gifts are to be used solely for the support or enhancement of educational, literary, artistic or scientific endeavors of the school district. Currently scholarship awards are given to high school seniors from the Galesburg-Augusta community. The Board of Trustees is required by statute to monitor all contributions to the Education Foundation. The Board will attempt to honor a request that a donation be designated for a specific purpose.
Why Give?
The Foundation's ability to continue its mission depends on the generous support of individuals and groups in the Galesburg-Augusta community and beyond. Your generous gift will be used to enhance the educational experiences of our students by:
Supporting Education: Venture grants designed to supplement the educational program and provide teachers and students with unique learning experiences.

Providing Opportunities: Projects that enrich students' exposure to 21st-century learning and promote the district's commitment to educational excellence.

Recognizing Excellence: Opportunities to celebrate quality education while acknowledging the significant contributions of select individuals.

Building Futures: Endowed scholarships established to assist those students and families desiring to access quality programs and services both on a post-secondary and basic education level.
The Foundation accepts contributions from individuals, families, corporations, civic groups, local businesses and other foundations. All donations support the educational efforts of the Galesburg-Augusta Community Schools.
How to Give?
You can give online or download our printable contribution form! Let's give our G-A students some opportunities through scholarships.