G-A Families…
We appreciate your patience with the start of the 2020 - 2021 school year. We understand that the hybrid model, in which students come to school in cohorts: Monday and Tuesday group or Thursday and Friday group, may create daycare challenges for you and your family. We want to let you know of a free opportunity—the GA Enhancement Center. This will be based on a first come, first serve basis. We have a limited number of spots.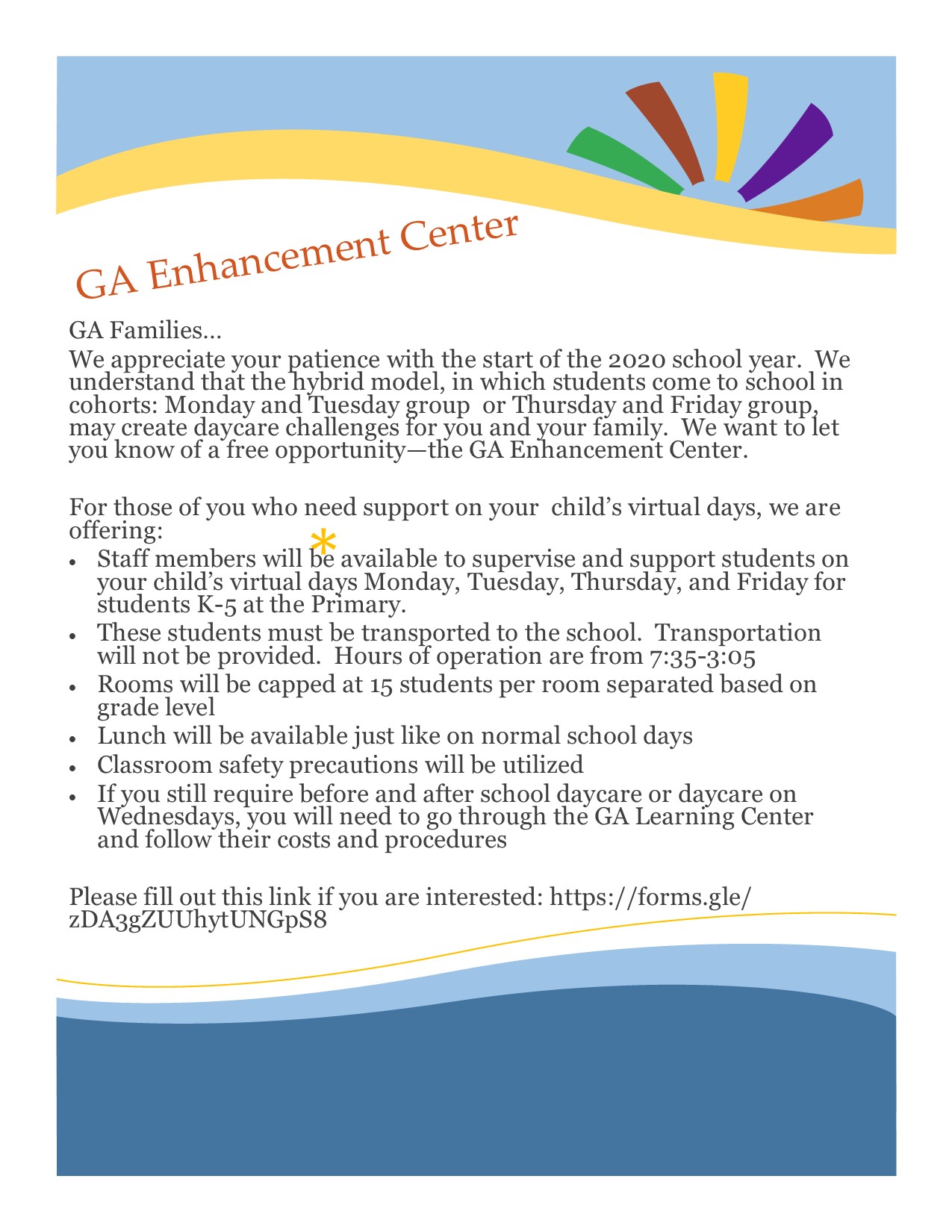 G-A Enhancement Center Information (PDF)
ONLY FILL OUT THIS FORM IF YOU NEED THE GA ENHANCEMENT CENTER SERVICES. PLEASE FILL OUT ONE FORM FOR EACH STUDENT IN YOUR HOUSEHOLD.